About Us
The equation between happy employees and a productive business is a simple one. Happy employees = Happy Clients = Happy Business. The happier your employees, the higher the profits and better the productivity. At Mousai, our mission is equally simple: To harness music and movement to help both individuals and teams gradually and steadily achieve their finest potential. In the process, they learn how to manage stress, shed inhibitions, build self expression and achieve inner peace. In short, individuals in sync with themselves are in sync with their team members and the work place- which is great for business!
The use of vibrational sound is a time tested modality to build self awareness and achieve peace of mind. The energy of sound works like medicine on multiple levels with a singular purpose: the productivity that comes through positivity. Our holistic sessions include supporting slides, short films and lots of interactive exercises such as:
Tibetan bowl Sound meditation
Voicing for self healing
Individual and partner movements through dance
Chakra and energy toning
Positive affirmation and mantras for self-growth
Self Expression through music and movement
Our Vision

To use sound, music and movement as tools to transform potential to positivity and productivity.
Our Mission

To enable and empower individuals and teams to evolve to their full potential using sound, music and movement .
---
Our Core Values

Integrity: To keep one's word to oneself as well as to others. To mean what you say and say what you mean.
Respect: To honour oneself as well as those around us in a manner that respects differences and celebrates diversity.
Passion: To devote oneself to one's core work wholeheartedly and joyously.
Innovate: To constantly research, update and upgrade the methodologies and techniques used by Mousai to better one's best.
Customer satisfaction: To strive to delight the customer by delivering high quality with sincerity.
Authenticity: To promote genuineness of thought and action as well as a deep resonance between professional ethics and personal values.
Our Methods and Benefits
Neuroscience research has proved time and again that dance helps in our cognition, memory and healing. When we move to music, our brain releases feel - good chemicals that permeates our body. This positively increases joy, stabilizes stress and stimulates our nerves as well as our limbic systems (also referred to as the emotional brain).
The human brain has an amazing capacity to change throughout one's life. This neural or brain plasticity is immensely helped by dance as it engages the brain on multiple levels. Physical movements trigger neurons in the brain; when we try a new step or new movement in dance, a fresh neural pathway is created -- the brain neurons are finding new ways to connect with each other which makes us feel new things.
Music incorporates both organizational and emotional components making it a profoundly whole brain experience. The organizational aspect of music , develops the sequential parts of brain processing as well as the parts of the brain responsible for refined, repetitive movements (such as writing).
The interplay of music, motion, and emotion can also be seen working on the broader social level. "Music allows us to move to a beat as a group, creating a shared emotional experience . This can really be socially powerful," says expert Jayachandran Palazhy, the artistic director of Attakalari Centre for Movement Arts.
There is now growing evidence that when one's employees are happy, organizations thrive.
Studies have found that happy employees are up to 20% more productive than unhappy employees. Happiness on sales people has an even greater impact,raising sales by 37%. [Source: Forbes]
Similarly, the stock prices of Fortune's "100 Best Companies to Work for", rose 14% per year from 1998 to 2005. [Source: Forbes]
Shawn Achor, author of the famous book The Happiness Advantage, comments on his analysis of over 200 scientific studies on happiness: " Happy employees receive higher performance ratings and higher pay. Happy CEO's are more likely to lead high performing teams
Elaborating on the Evidence
According to Vicki Banks, Biltmore's director of benefits and compensation, "Employees who participate in our wellness programs do not leave." Nelnet, an education finance firm, asks departing employees what they will miss most.
They answer: the wellness program.
A study by Towers Watson and the National Business Group on Health showsthat organizations with highly effective wellness programs report significantly lower attrition than the rest (9% vs. 15%).
Workplace wellness programs need to be analyzed beyond monetary returns- money invested versus money saved. Often overlooked is the potential to strengthen an organization's culture and to build employee pride, trust, and commitment. The inherent nature of workplace wellness—a partnership between employee and employer—requires trust. Because personal health is such an intimate issue, investment in wellness can, when executed appropriately, create lasting bonds between employers and employees.
Creates a positive work environment
Catalyzes bonding between team members
Improves self confidence and self - expression
Increases work productivity
Increases people enthusiasm & engagement
Meet

the Founder

"Music and movement can bring about change, if we change the way we look at music and movement."

This singular motivation unites the multiple roles Pragnya Wakhlu plays as professional musician, sound alchemist and founder of Mousai. Her passion for working with music and people led her to quit her successful career in I.T. in the U.S. and return to India to delve into research on the healing powers of music & movement.

Pragnya founded Mousai India in 2009 after extensive experiments and research on the effects of sound and movement on the body-mind. Since 2009, Mousai has been facilitating transformative sound and movement workshops for AIDs patients, women, children ,schools and corporates .Mousai has been featured in the book "Inspiring Women to start Innovative Enterprises" and on Techstory India. Pragnya completed her advanced Indian sound healing course under the guidance of Indian sound healer Shruti Poddar where she learned about the ancient healing powers of Vedic sound and mantras and their effect on the human body-mind. She completed her Tibetan bowl practitioner certification under the guidance of Russian physicist Vladimir Skaska. She holds a Level 2 Certification from the 'Training in Power ' Academy USA . Besides this, she is a certified Interplay Trainer(U.S.A) and is a member of the Creative Movement Therapy Association India.

She completed her advanced sound healers Tibetan bowl practitioner course under the guidance of M.V. Priyank, an exponent of sound healing. She is a Certified Coach from the American Fast Track Coaching Academy , U.S.A Apart from all this, Pragnya is an award-winning musician, composer and activist. She uses her music to root for the change she is passionate about. Her two critically acclaimed albums "Journey to the Sun" and Kashmiri-English fusion album "Kahwa Speaks" have won many awards for India including the Best Genre-Bending Song, Best Female Act at the South-east Asian VIMA awards 2019,RadioCity award for Best Folk-Fusion Album (2018), Barclays Rising Star Award(2016), Best Music Debut, Best album, Best Pop Song nominations at the GIMA awards. Pragnya was recently awarded by the Womens Economic Forum as one of the "Young Leaders Creating a Better world for All" for her work.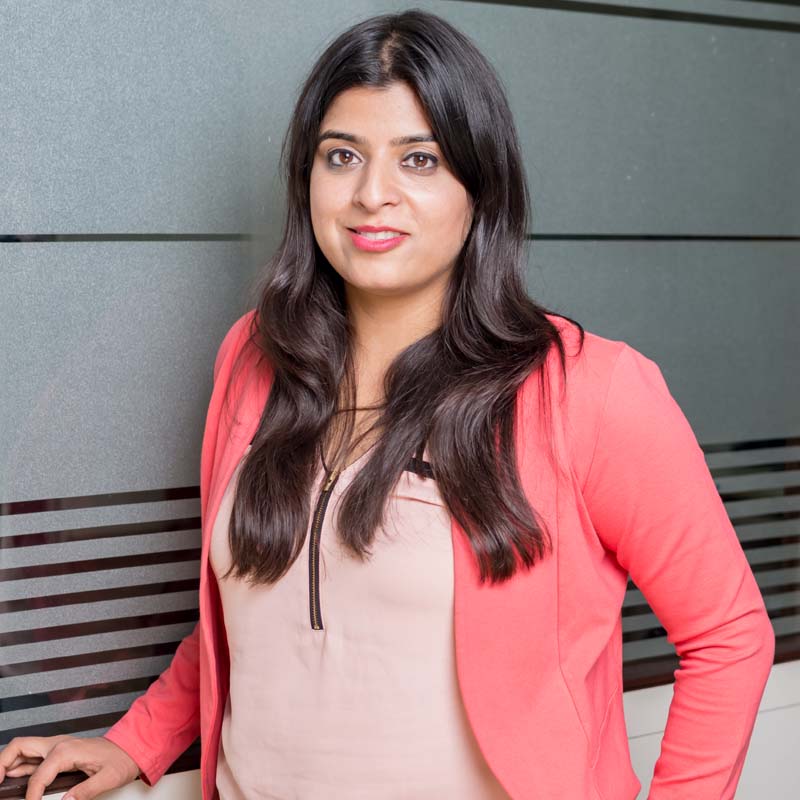 Up, close and personal with Pragnya Wakhlu, the musical mind behind Mousai
Music and movement can bring about change, if we change the way we look at music and movement.
To live is to be musical, starting with the blood dancing in your veins. Everything living has a rhythm. Do you feel your music? - Michael Jackson
Happy employees = Happy Customers = Happy Shareholders and happiness starts with workplace harmony.